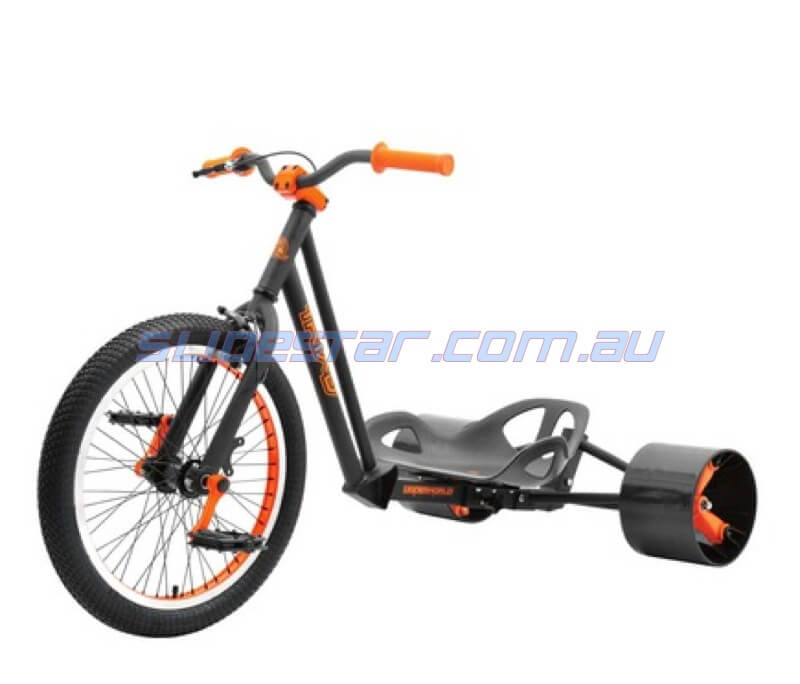 The Impact!
The demand for the Triad Underworld Drift Trike are still being felt with stocks running dry 5 months after its release and demand growing daily.
With new stock arriving there appears to be some small but valuable product tweaks to increase durability
Wheels changes are small but will be noticed
Machined side wall rim for increased brake capability
No more rim rubbed off paint look
low profile pedals
Remember!
Disc brake ready fork for future upgrades
48 Spoke
Big fork bearings
Seats even stronger
Webbing around the mounts to reduce stress
Best Low back seat on the market
Flexable
Durable
lightweight
The Multi compound interchangeable Back wheels in stock and ready to GO!
Upgrade features include

Load bearing spoke  gives more supports for the slick wheel
Toque limiting spacers to reduce over tightening
Zinc coated bolts for ease of removal
Exposed Nylock nut for ease of removal


Stubs also beefed up
Billet construction
10mm Nylocks ( previous 8mm )
————- Orange Colour Subject to availability ——————